A New Year is a great time to start a healthy new habit, or to refresh old ones that may have lapsed or need a bit of a boost. This New Year, why not commit to your chanting practice to raise your Spirit, your energy, your wellness, your life in 2019? Whether you're a seasoned nam myoho renge kyo pro or a total newbie, everything you need is right here.
Chanting nam myoho renge kyo is the best way to harness the Law of Attraction to manifest magic into your life. Whatever your goals and dreams are for the year ahead, starting (or re-starting!) this practice is the absolute best way to achieve them all, and so much more!
I've put together a compilation of links below to help you get started today in manifesting happiness and success for yourSelf.
There is also a brand new Facebook group for you to all to share your journey and your experiences with this practice. CLICK HERE to join the group and get to know other Happy Chanters Around The World!
Getting Started with Nam Myoho Renge Kyo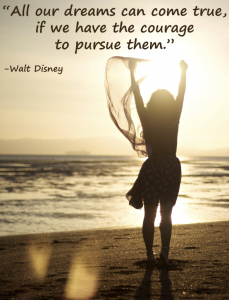 START HERE for step-by-step instructions (with an audio recording) on how to chant nam myoho renge kyo
Click here if you want to know more about what nam myoho renge kyo means
If you want to know about what's happening on a higher level and how it all works, click here
For some extra tips on when and where you can chant, check out 7 Easy Ways To Chant nam-myoho-renge-kyo
For some guidance on getting into the right frame of mind, read 5 Ways To Focus Your Mind While Chanting Nam-Myoho-Renge-Kyo
Are you committed to making 2019 your Best Year Yet? Hopefully these links and resources will help you to make it so!
Don't forget to join the Facebook group for support and encouragement, along with some good deep'n'meaningful chats with like-minded Souls.
Wishing you all love, peace and happiness for 2019!